Beautiful Illustrations To Bring Your Vision To Full Bloom
Custom illustrations can create a huge impact by grabbing people's attention with unique and stunning visuals.
Use Cases
Gorgeous Illustrations For Any Need
Our talented designers can create custom designs for a wide variety of use cases from infographics to posters to murals to vehicle wraps to t-shirts and much more. Below are a few examples of our custom illustrations across a variety of applications:
Custom Bus Wrap for Public Library
Bells For Books wanted to revamp their bus that helps transport students to and from local public libraries. They wanted to give the bus a bright and colorful exterior with friendly 'monsters' playing and reading. Our talented illustrators came up with a vibrant and creative design for decals and all four sides of the bus. We worked with the vendor to select a paint color for the full bus and matching the required specifications for the decals.
Custom Infographic For Non-Profit
New Mexico Wildlife Federation engaged us for their Gila River Conservation Campaign. They were looking to raise awareness and inspire action in order to protect the water resources of New Mexico. For the campaign, we created a gorgeous infographic that clearly explained the risks and what their members could do to help.
Custom Illustration For Metal Fabrication
Our client Jessie R. needed help with a detailed illustration for a 2 panel metal gate. The gate would be a unique feature for the entry to a rustic lodge and needed to include nature scene with a bear and racoon. Our illustrators created an awesome sillouhette illustration and worked with the metal fabricator to deliver the exact specifications and file type needed.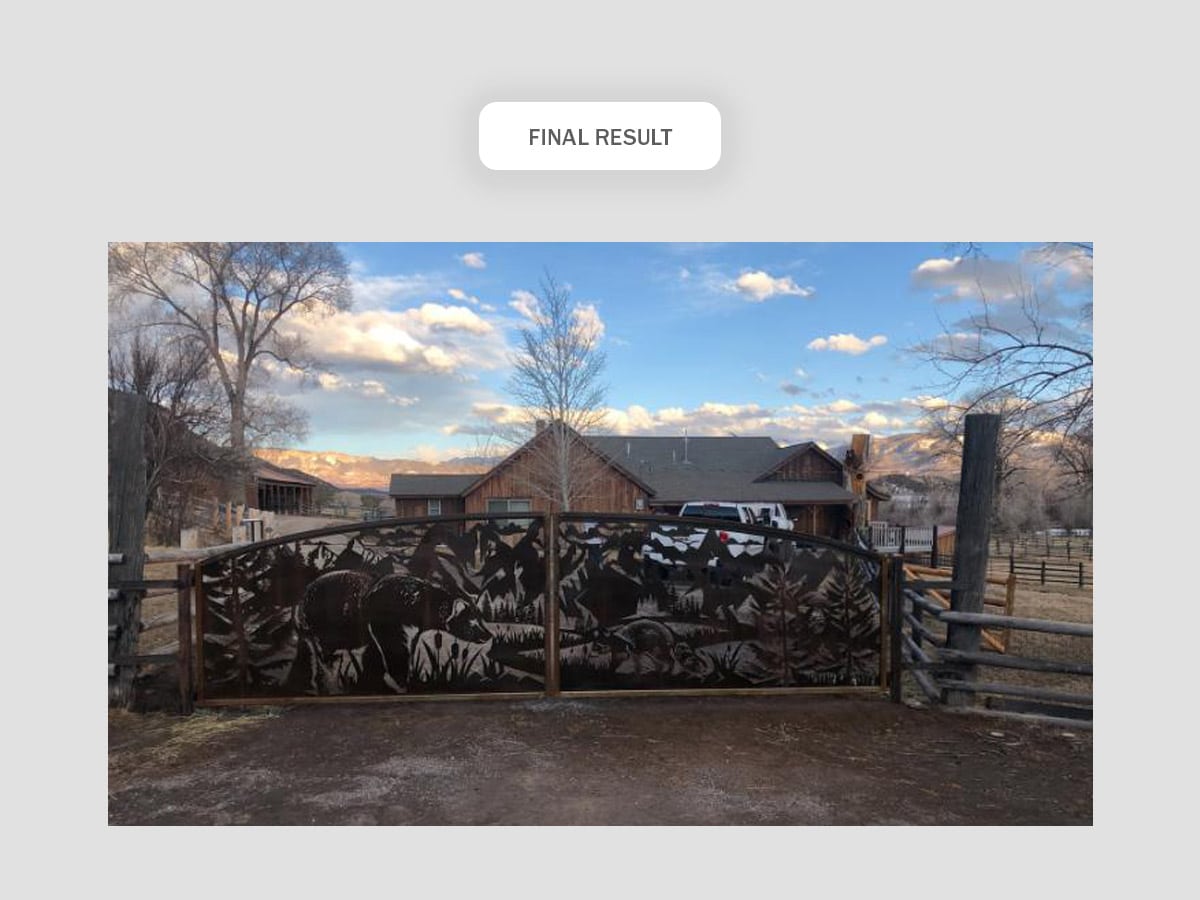 Mascot Design for Public Library
The team at Garden City Public Library reached out for help creating illustrations of their Mascot. They had an existing puppet for they wanted us to work off and illustrate in different fun scenarios. The illustration would then be used as wall art in the library as well as on branded collateral.
Our Services
Custom Illustration Products
Free Consultation
Let's Chat
Want to discuss your business needs and see how we can help?
We offer no obligation, 100% free consultations. Schedule yours today.