Livestock Nutrition Center
Website development and graphic design services for a livestock feed manufacturer in Texas.
The Client
Livestock Nutrition Center was founded in 1998 and has been looking for a better way to serve livestock producers ever since. LNC has 20 locations serving the South Central United States.
Project Summary
Spark Creative first collaborated with LNC on a large website revamp project. From there we developed a strong working relationship and supported the LNC on a variety of graphic design projects.
Website Project
Livestock Nutrition Center contracted us to take their website to the next level. They needed a modern new website that gave them an established look and clearly presented their services and catalog of products.
Print Materials
Livestock Nutrition Center required assistance on developing various graphic materials.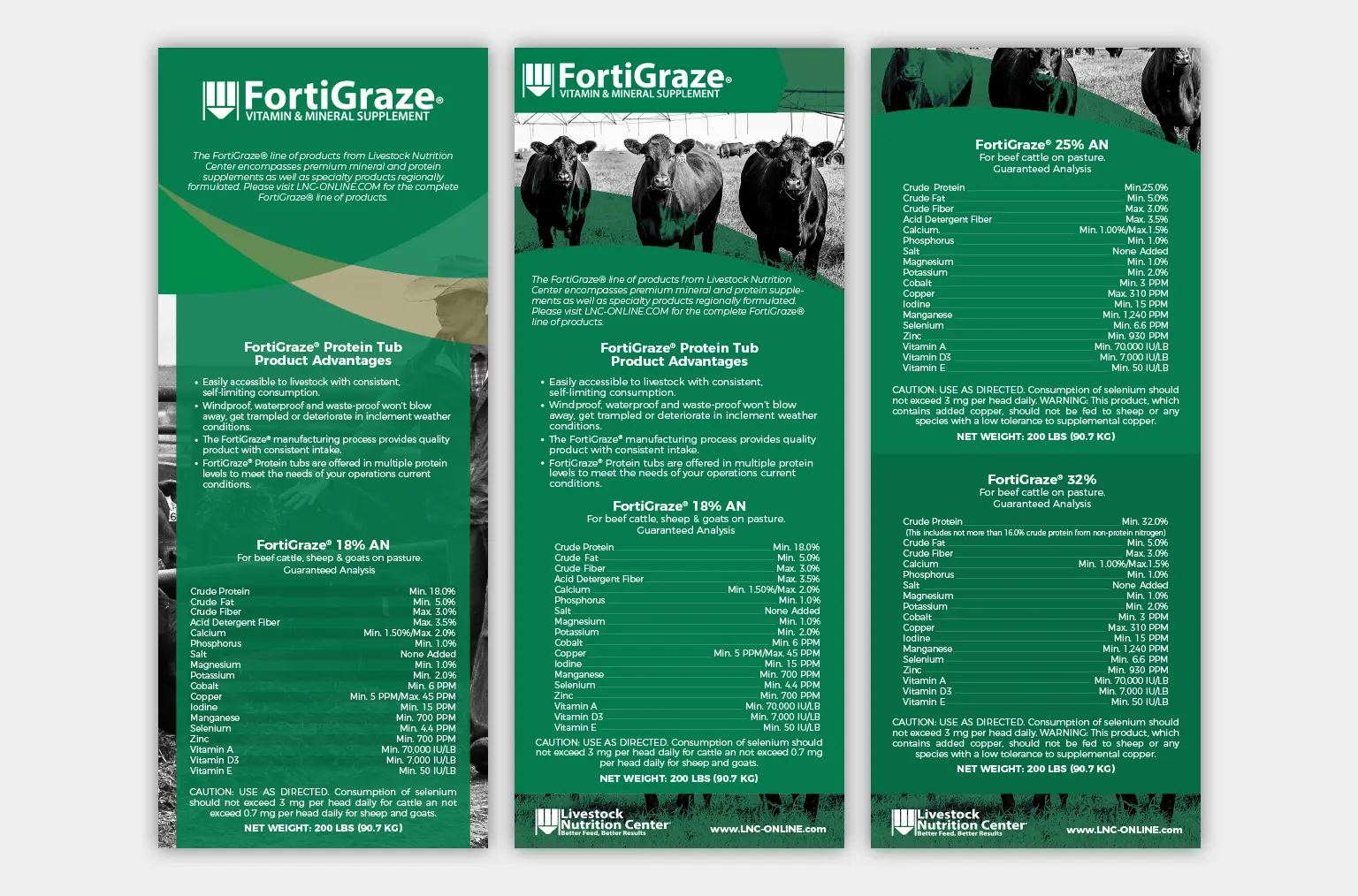 Do you have questions about our services or want to discuss the details of your project with one of our design consultants? We would love to hear from you.