Logo, video, website and more for a new software startup.
The Client
OtterTax helps businesses meet their government tax compliance obligations by automating complex and time-sensitive processes including regulatory review, IRS reporting (eFile), and statement production.
Project Summary
The team from OtterTax came to us looking to kickstart their new brand. After a successful logo project, we formed a working relationship collaborating on a variety of projects including a motion graphic explainer and a website.
New Logo Design
OtterTax came to us as a new company looking to create a memorable and fun brand. We created a font based logo with a cute otter integrated into the negative space of the letter O.
Motion Graphic Explainer Video
Looking to make their advanced software solution easy to understand and explain, OtterTax tasked us with creating an engaging explainer video. The video was a great success and became an important part of their ongoing marketing efforts.
Website Project
After completing the logo and explainer video, OtterTax engaged us on a website project. For the website wanted to carry the fun and fresh look that was developed with the logo and explainer, utilizing custom illustrations and a bright color scheme.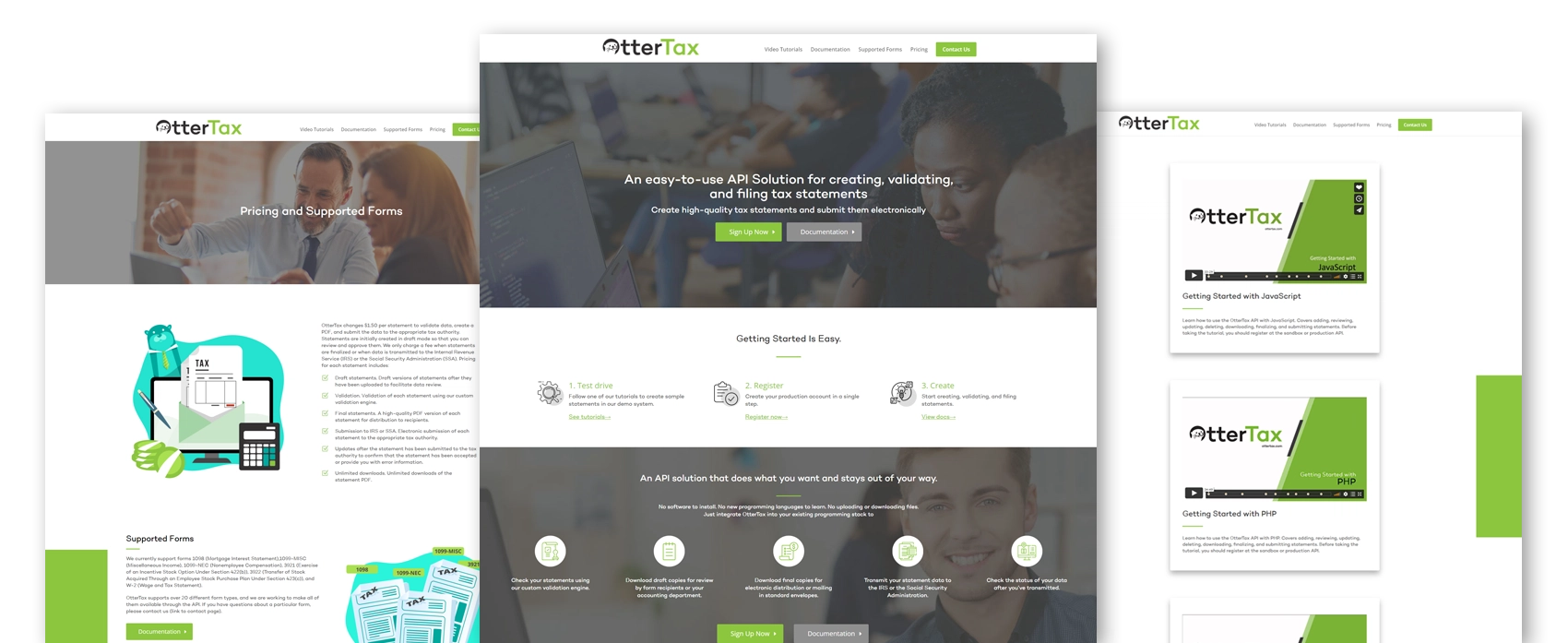 Do you have questions about our services or want to discuss the details of your project with one of our design consultants? We would love to hear from you.