Design Process
We are a design-for-your service, meaning we bring a team of egoless, thorough, and talented designers to your fingertips helping bring your logo to life. We leverage our efficient and thoughtful process to create a gameplan that will lead to a custom-designed logo that you will truly love.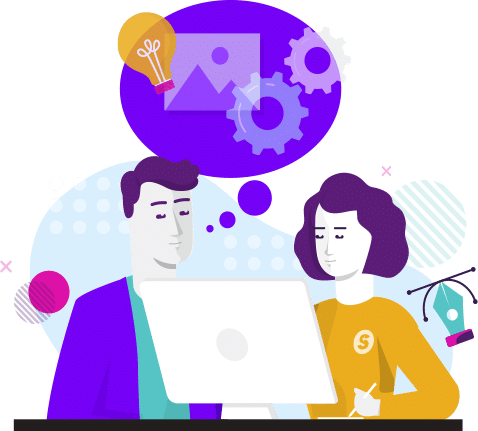 The intake form is an essential and vital part of the logo process. It helps the client think through their likes and dislikes and forumlate a vision for the project. The more specific and detailed the client is on the intake the easier it is for us to nail their vision. Over the years we have tweaked and refined our intake in order to ensure we get all the information we need for a succesful project.

02.
DRILL DOWN & ACTIVATE
Once the client completes the intake form and deposit payment our team will thoroughly review the intake form. From there we will drilldown and look to narrow the focus for the concepts. Once both parties are clear on the game plan and on the same page we will activate the project.

03.
BRAINSTORM & DESIGN
(Internal)
After the project is activated our logo team will brainstorm internally and begin sketching out rough drafts. Multiple designers work on every project giving the client different perspectives and styles to choose from.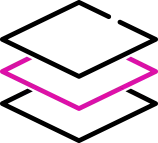 Our team will deliver a presentation with the number of concepts you selected ( 3, 6 or 10), choosing only the best and most insynch concepts for the client to review. From there you will be able to select one concept that works the best for you.
Once the client selects one concept to proceed with they will need to relay the specific edits and revisions that they would like to see. The client can provide feedback via the revision form or schedule a revision call to discuss directly with the designer. We will provide unlimited revisions to the one concept, until it's exactly right.
Once we've found the perfect design and the completion payment is received our team will prepare the full logo deliverables set. The deliverables set is based on one selected design, in one layout, and includes six file types (AI, .EPS, .JPG, .PDF, .PNG, and .SVG.) and 4 color schemes (primary color, alternate color, white on black, and black on white) – Learn More. You will also receive a Brand Board with font and color information and a Transfer of Copyright document.