Hundreds of satisfied clients, a 5-star satisfaction rating, and multiple industry awards.
They definitely understood what we had in mind + 100% more! Spark will always work above your expectations.
Verified Thumbtack Review
I didn't know exactly what I was looking for, but this company took my minor details and turned it into something awesome! Great and fast communication. Would definitely recommend for any project.
Verified Thumbtack Review
Very easy to work with and their methodology helped us to quickly view some concepts which could be adjusted for final design. Spark was able to translate a conceptual idea into a graphical representation very effectively. I highly recommend!
Logo, business card, letterhead, email signature. Excellent job capturing the concept, created a nice, simple, meaningful logo, very fast turnaround.
David W.
Transitions Law Group
Wow! I had a basic idea for the logo, and he created a logo that captured the essence of what I was trying to portray. It was far better though, than what I had imagined. He is very professional and thorough. I really appreciated the attention to detail.
Linda S.
Legal Nurse Sleuth
James was very professional and provided thorough information about the services that would be provided. Everything was prompt with immediate adjustments and provided in a timely manner. I highly recommend Spark for your needs!
Verified Thumbtack Review
James and his team did an awesome job creating a logo that fit perfectly with my vision for my blog. Everything was done in a timely fashion, he listened to all my suggestions, and gave me a great number of options to choose from. Awesome service & work!!
Shanika G.
Orchids Sweet Tea
Very professional, quick to respond and communicated well throughout this whole process. We worked with James and he created a really impressive logo for us. He listened to what our vision was and produced it with no problems. Would definitely use Spark again!
It was easy and convenient, we loved his quick response and the steps he took to make our idea come to life.
Andrew D.
Andrew Deegan Attorney at Law
James did a great job working with me despite a somewhat vague creative brief. Love the direction he took me in and the finished product!
Timely feedback. Great attention to detail, especially given the short turnaround times I set due to constraints. Listened, which was very appreciated.
Awesome to work with! Nailed it the first time!!! Will absolutely use them again!!
Ivette H.
The Art of Broth
They assimilated my initial ideas into wonderful and diverse concepts from which to select a logo to move forward into other branding projects.
James is very good at what he does. The entire process from initial contact to delivered product was less than 7 days. I couldn't be more pleased with the entire process. I will be using them in the future and highly recommend them to everyone.
I had a definite idea for my logo, and Spark Creative brought it to life. They were very responsive with changes after the initial design was decided upon, and overall, the process from start to finish was about two weeks.
Naomi B.
Stinger Consulting
In this stressful time of developing our new business, James heard everything I said about who we are and created a logo that represents us beautifully. I could not have imagined what "the perfect logo for us" would be, but as soon as I saw it knew that he had captured it. Thank you so much!
Spark Creative is fantastic! My logo came out beautiful. I did not think they could create what I was thinking but they did. I would totally recommend them and in fact I have been. The quality of the work, the punctuality and the communication was superb. Thank you Adlai and Alice.
James was great to work with. This was my first time using Thumbtack, and wasn't sure what to expect with hiring a remote designer. James was prompt, and very helpful.
The company was professional and responsive. Overall we were satistlfied.
Easy to work with, responsive to what I wanted. I would use these guys again for sure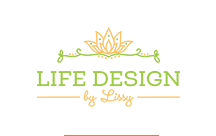 Spark Logo was really great, I love my new logo. The process was very thorough so I was really able to communicate what I wanted and the end product was exactly what I had envisioned. Thank you!
Melissa D.
Life Design by Lissy
Spark's design team fully grasped my concept ideas. They presented me with logo concepts that reflected a clear understanding of what I was looking for and in a neat, clear format.
Tomasz B.
B.T. Window & Doors
I love my logo, and am completely blown away at how they took the words and emotions I expressed about my company, and put it into a picture of such high quality! Thank you so much Spark logos, and Adlai and Alice for your A+ work and professionalism.
William B.
The Integrity Moving Company
Wow, what a great experience and excellent result, I ended up hiring them to not only do my logo, but rebrand my whole company.
Nathan H.
Harris Orthodontics
Great experience. These guys are super skilled and have a good eye for detail. They listen well, are very prompt, and are easy to get a hold of when needed. Prices are also fair for the quality of work. Thanks again!
Jonathan W.
Walla Painting
Spark was fantastic in their intake and understanding of what we were looking for. We are more than pleased with the results and are looking forward to using them again in the future.
Very professional company.
Mark F.
Academy of Business Training
The team did a great job. Constant communication throughout the whole process, even over the weekend.
Rebecca B.
Platinum Consulting Services
Spark did great work quickly and professionally. Would work with them again.
Jordan C.
Suburban Home Healthcare
I love my logo and business card!
Jasmine R.
Attorney Rippy
Extremely detailed and professional!
Andrew N.
Geospatial Surveying & Layout
They communicated and understood what we needed and reacted quickly
Spark did an outstanding job on our new logo design. After 1 phone call and a description of what we were looking for in a new logo the team at Spark created a prefect design. They were easy to reach and had the logo designed just a few days after I submitted the description. The price was great, the same logo would've cost me over $1,000 at a local shop.
Lightening speed responses, with quality work at great prices. Would highly recommend.
Candida V.
Flying Heron Herbs Spices & Teas
Craig S.
Schottenstein Windows
I appreciate spark logo for always reacing out and following up with me in the busiest time of my company. I would definitely recommend these guys to anyone. Thank you Spark Logo.
Cesar M.
Houston Turf Pros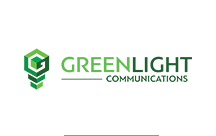 Working with Spark was easy, quick, flexible and a pure joy. They not only delivered on all their timelines, but the quality of work was very impressive. I would highly recommend working with Spark!
David G.
Greenlight Communications
Spark was great to work with. Communicated quickly and delivered great designs. Would definitely recommend.
Very fast and effectively created the logos that I envisioned.
Spark Creative was professional, responsive, and their quality of work were all 5 out of 5 stars. I will definitely use them in the future and recommend them to my friends and family.
Absolutely perfect experience with Spark Logo!
I had Spark design a logo for me. I didn't have a clear Idea of what I wanted but with their help I was able to get a great looking logo.
I'm thrilled with the logo James and the Spark team designed for my business. James did an excellent job from start to finish with answering my questions and really listening to what I wanted. I can not recommend him enough!
Laura G.
NYC Organization
Overall very easy process. I'm SO thrilled with my logo, and the Spark team really gave life to my vision. Excellent designers!
Molly B.
Molly Bye Equestrian
Very happy with my logo! I know it's hard to convey ideas, but I was very pleased with the immediate responses to all my revisions, and there were many!! Thanks for your patience!
Charlotte S.
Charlotte's Corner
James was very professional, met my tight time line and provided me with many examples to start with. He then took all of my feedback incorporated it into a final logo design that I love!
Rebecca O.
Cyber Warrior Princess
Spark Creative was quick to respond to revision requests and provided an excellent final product with many file types. Their fees were very reasonable as well. Would definitely utilize their services in the future.
Kevin M.
Vital Risk Investigations
Spark is a great company to work with. I had them design a logo for me and the total experience was outstanding.
Denise W.
Custom Creations by Denise
An absolutely great job done by James and team! Will definitely use these guys again!
Everything was perfect with our logo design. I was very pleased with the presentation the whole way through. Very happy and will definitely use them again.
Cheyanne K.
Five Wynds Event Centre
Easy to work with, delivered a product I was happy with.
Brian B.
Leucadia Pictures
The work was perfect. Their process is smooth and without issues.
Alex H.
Full Spectrum Services
The process has been painless, the team has been really professional and prompt. I am very happy with the end result. I definitively recommend Sparks and will hire them again for future branding needs.
Imma P.
U-Task Concierge Services
James and the team did an amazing job with my logo. I couldn't be happier with the outcome and the constant professionalism I experienced. I'll continue to use them for my various business needs in the future.
Andrew J.
Generation Debt
I enjoyed working with Spark Logo. They were creative and patient while we worked on a final design that met our expectations.
Maylen M.
The Cleaning Genies
Great customer service and very attentive!
I love my new logo! James was really patient with me with all my ideas and not having a definite plan right off the bat. He made a logo I never expected to get. Creative and simple at the same time! Thank you!
Shanna F.
Shanna Photography
10/10 rating. Very professional with great quality.
Milan B.
Logix Transport Services
Spark created an outstanding logo for my business
If I could give Spark Logo 10 stars I would. He saw my vision and made it come to life. Don't blink, hire Spark Logo.
Just simply excellent in every way!
Omar S.
Mountberry Coffee
James and team did a fantastic job, we couldn't be happier with our logo. Very professional and easy to work with, we will definitely use again.
Brian L.
Flower City Farms
Great introductory experience. Looking forward to see the designs they provide!
Adam S.
Dispatch IT Solutions
A pleasure to work with, reasonable value, and responsive.
Spark Creative was very sensitive to my needs and desires. They offered a wide variety of great logo concepts. Once we zeroed in on the logo, they were also very imaginative and helpful in the development of my branding materials. They were very patient as I added a couple of additional branding projects. I recommend them highly.
Dave S.
Dave Shepherd Magic
Very detailed information on company and work. Looking forward to a working relationship.
Kat J.
Dr. Love's Healthcare
They made exactly what we wanted. Very professional. Fast turn around. I will definitely use them again for future business.
Jason M.
Moat Termite Control
Great job. I would definitely recommend this company for their quality and price. Fast. Awesome communication. Thanks.
Very impressed with the final product.
Terry B.
Flo Art Creations
Great company to work with. Professional, punctual, and great work. Highly recommend.
Chris N.
Nasseh Sirounis Attorneys & Counselors at Law
Spark Creative did a great job designing our new logo. We're very proud of their work. Thank you!
Dallas L.
Reid's Appliances
It was a pleasure to with Spark Logo in developing our brand logo. They were quite understanding with our situation & made it possible to work out everything online without a need for a phone call.
Process was simple and revisions were very quick. Only $198. Will use again.
Excellent firm. I highly recommend them.
Great experience. More than I expected for less than I expected to pay! Highly recommend.
Travis O.
Xennial Capital
Spark Creative was awesome to work with. Super easy, very creative and captured exactly what I was looking for in my logo. Highly recommend!!!
Susan V.
JAV Accounting Services
This was my first time hiring a graphic/ logo designer. The responsiveness of the team was really great. I didn't have to wait more than an hour for a response on updates on my logo, or revisions. My logo did come out great and we can't wait to build our brand off of it.
Cary S.
Superior Auto Transport
The communication was awesome
I am very happy with the process and the results of working with this company
They were extremely punctual and quick with their responses and edits! Would gladly work with them again.
The Spark team was very patient. We are an entity governed by a board of directors so it took a while to finalize our concepts but James and the team were fabulous to work with! The process was explained well and followed to a "t". Great experience!!
They made everything very easy and I am thrilled with the logo that was created!
Great experience using Spark Creative!
WOW!! That is all I can say about Spark Creative!! Fast, professional, gave me 5 initial options when I was only expecting 3. Very easy to work with, let me combine elements from each design to make EXACTLY what I was looking for. Will look forward to working with them on some branding and labeling. 100% RECOMMEND!!!
Pleased with the numerous examples provided in 1st response. Achieved what I asked for in 2nd response. After final approval, all deliverables were provided in a timely fashion. James is someone I will work with again for future projects.
Tom P.
Endreach Consulting
Spark did an amazing job. We were thrilled with the end product and it was a seamless process all the way through. I'd recommend them in a heartbeat to anyone look for quality logo designs at a great price.
Chris P.
Spire Wood Flooring
They hit it out of the park immediately. The new brand identity I was looking for was evident right from the go and the work was done super fast. We will definitely use them for more work in the future!
Ryan M.
Airmaxx Adventure Arena
James ran with my design idea and completely exceeded my expectations! Great communication and extremely professional..I will definitely be using him again for future projects. Thank you!
Christina W.
Christina Waghalter Real Estate