Arcadia Lighting is an advanced LED lighting manufacturer based in Houston, Texas serving the North American wholesale lighting markets through a comprehensive line of high-performance commercial LED solutions.
After creating a logo that they loved Arcadia wanted to collaborate on a new website project. Arcadia needed a slick new website that gave them an established look and clearly presented their large catalog of products.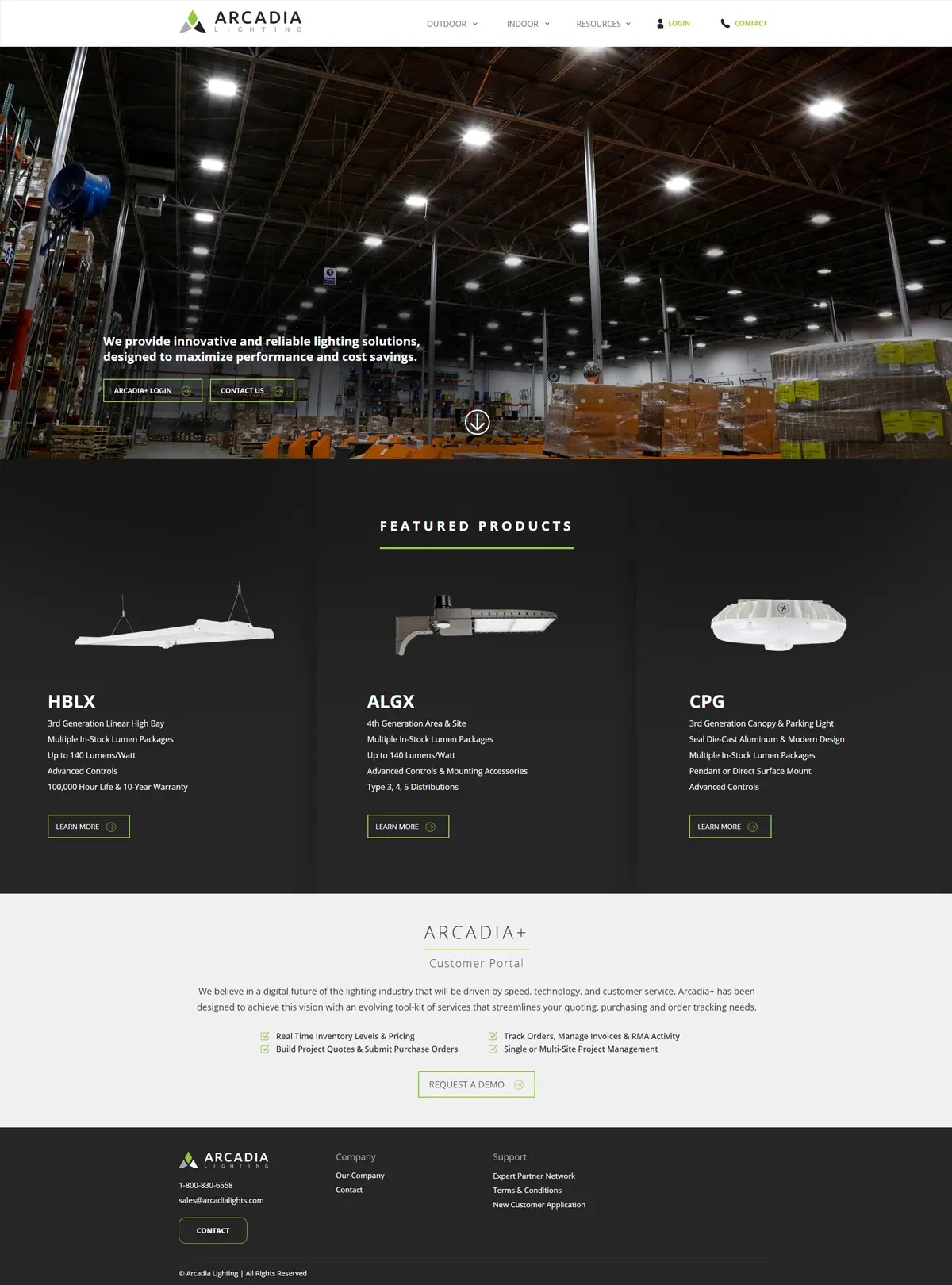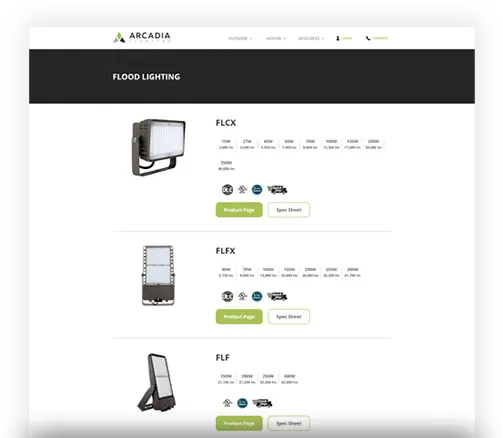 Category Pages
Arcadia had a large number of products so they needed a well organized category structure in order to make products easy to find and compare. The category pages feature a modern and clean design that provides the most important details.

Product Page
In the Commercial LED space customers need a large amount of technical data and product details in order to make purchasing decisions. The challenge was to present the large amount of information while keeping the page looking sharp and the information easily digestible. We created a clean design featuring a large image gallery and intuitive tabs.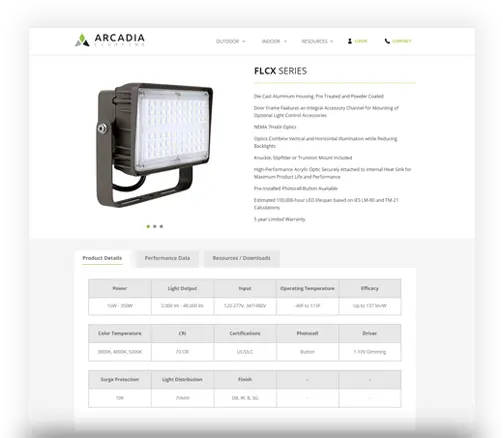 Detailed Product Tables
With hundreds of data points and multiple tables on each product, Arcadia needed a flexible and easy to use back end to manage their product data. We created custom taxonomies and custom fields and an intuitive dashboard making it a smooth process.
We would love to hear about your project and discuss how we can help. Please schedule a consultation call or fill out our general contact form.