After a successful logo project the Auto Shield team engaged us in developing a new website. For the website, they wanted a custom design that would establish their brand look. Additionally, the website needed a variety of features including a store locator, a dealer backend with an eCommerce store.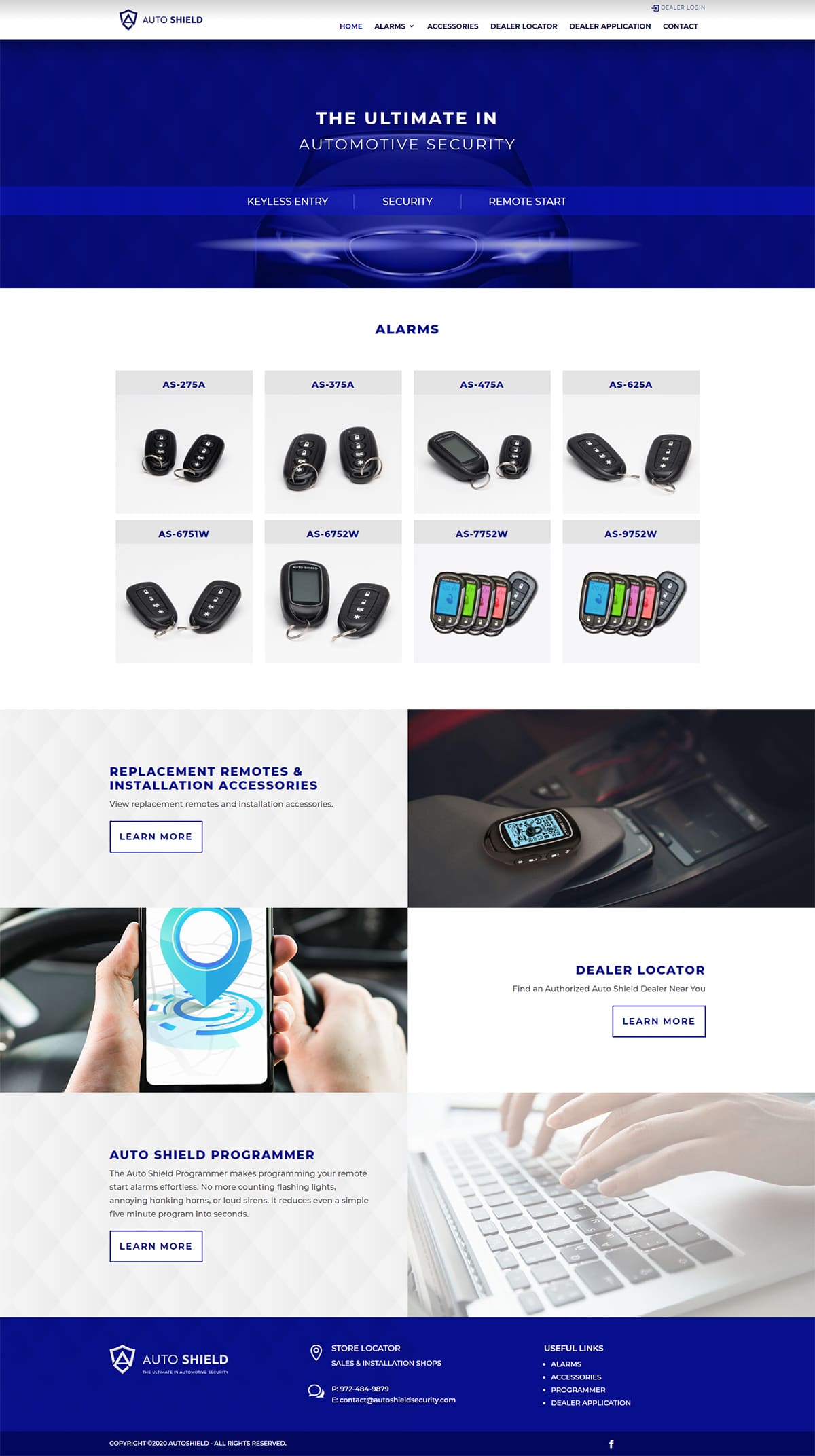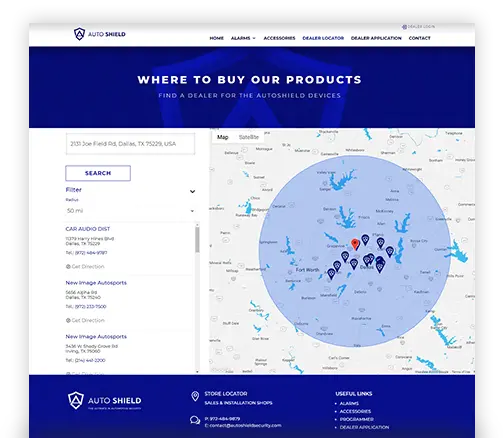 Dealer Locator
We integrated a dealer locator making it easy for potential customers to find nearby dealers. Users are able to insert their zip code and the map will display all the nearby dealers.
Dealer Backend
A key component for the website was a custom backend for approved dealers. In order to access the backend dealers would need to fill out the application and be approved by an administrator.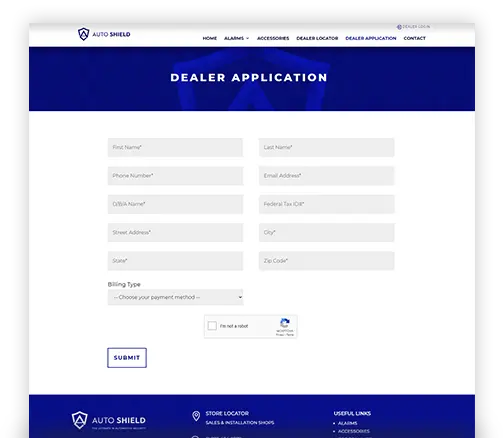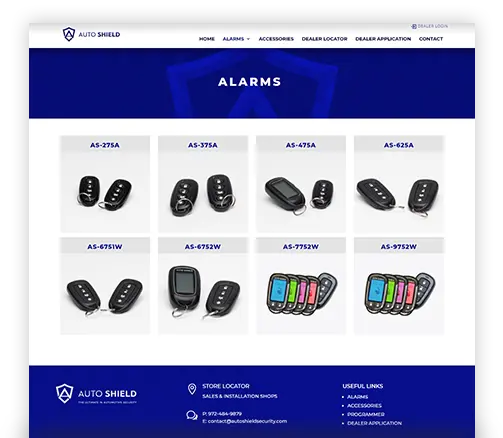 Private eCommerce
Once a dealer is approved and logs in to the backend they have access to AutoShield's full catalog of products. We added additional advanced functionality allowing for price and availability variability based on the dealers membership type.
We would love to hear about your project and discuss how we can help. Please schedule a consultation call or fill out our general contact form.