Revolving Kitchen is a 34,000 sq. ft. food and beverage business center and production space in Garland, TX that enables local food producers to build and grow a successful business through access to their 25 commercial kitchens available for private use on a short-term (hourly) and long-term basis.
An in-development project, Revolving Kitchen needed a beautiful, captivating website to let the world know they are coming, communicate their core business' offerings, and provide a means for prospective customers to get in touch. Spark Creative delivered a custom design WordPress site with 10 pages, an event calendar integration, contact form, and member signup form.
Responsive Optimization
All website projects receive our Standard Responsive Optimization protocols to ensure that they look great across different resolutions and on devices of all types and sizes.

Page-Load Optimization
To ensure the website delivers a great user experience, all website projects are developed with our Standard Page-Load Optimization protocols.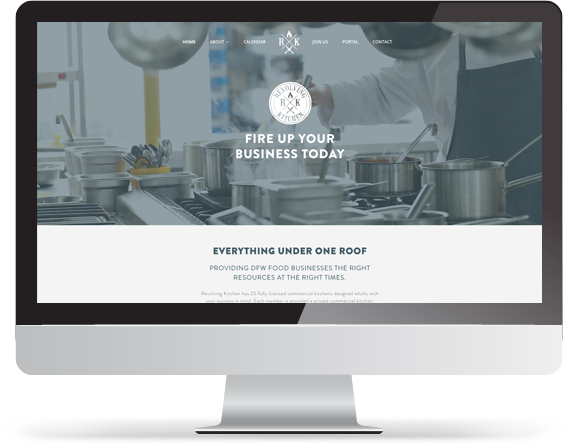 On-Page Search Optimization
Each completed website project receives our Standard On-Page Search Optimization in order to effectively communicate to Google and other search engines what it is about.
We would love to hear about your project and discuss how we can help. Please schedule a consultation call or fill out our general contact form.